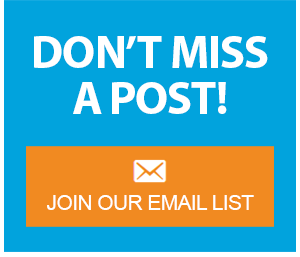 In an age of unprecedented global and technological transformation, entrepreneurship-focused activities are more important than ever. Entrepreneurship education encourages creativity, innovation, and collaboration. The right activities can help students appreciate the significance of leadership skills, self-motivation, integrity, and the willingness to fail. What's more, entrepreneurship skills will help students succeed no matter what career path they choose. Here are 12 hands-on activities and ideas, plus three free lessons, that you can use to integrate entrepreneurship skills into any CTE program. 
Get your free entrepreneurship lessons
1. The Envelope Exercise
For this activity, print fake money and place small amounts in envelopes for individuals or small groups of students. You can choose to give everyone different amounts of money or keep it all equal. Explain that your students' goal is to increase their investment — and in doing so, use the collaboration and critical thinking skills that are important in entrepreneurship.
Give students 20 to 30 minutes to brainstorm before having each individual or group share their ideas. Odds are high that they will be surprised by how easy it is for them to make money!
2. Defining Problems Exercise
Entrepreneurs find solutions to problems they see in the world. This means that the ability to clearly define problems is important in entrepreneurship careers. To help students build this skill, show them pictures that depict issues (like the one below) and ask them to define the problems they can see.  
Next, ask the students what information they would need to help define the problem better. They'll want to start coming up with solutions right away but challenge them to focus on clearly defining the issue before trying to resolve it.  
3. Ready, Set, Design!
For this exercise, divide students into groups and give each group a challenge such as thinking of a new way to drink on the go or a new method of communication; keep the challenge open ended. Give each group a bag of everyday materials such as rubber bands, pipe cleaners, and foil. Have students design a product based on the challenge.  
After 15 minutes, have each group present their design and explain why that product meets the challenge. The point of this activity is to get students thinking creatively without getting hung up on the details. 
4. The StartUp Podcast
The StartUp podcast is excellent for sparking conversations about entrepreneurship in class. It illuminates important concepts revolving around entrepreneurial life. You can have students listen to an episode for homework and then facilitate a class discussion on what stood out to them in the episode. 
5. The Business Proposition
This activity will give students practice articulating a value proposition, which is a simple statement summarizing why a customer would choose your business or product. To get started, go over the definition of a value proposition and give students a brief faux business/product idea or have them come up with their own.  
Ask students to express their value proposition in a concise way. It may sound easy but keeping it brief can be challenging. This is a great exercise for helping students develop their entrepreneurial spirit. 
6. Wacky Ideas and 2-Minute Pitch
For this fun entrepreneurship activity, give students any two objects and have them brainstorm ways they can combine the objects into one invention. Then they must define the invention. Have them answer questions such as: 
After defining the invention, students have two minutes to pitch it to the class. They should start by introducing themselves, the name of their company, and their invention. Once they've made their introductions, have them explain how their invention works and why people need it. 
7. Reverse Brainstorming
In reverse brainstorming exercises, you take a problem and try to make it worse. This process allows you consider perspectives you may not have thought of before. An example problem you can present to students may be that they're trying to study in the library, but people are being too loud in the hallway.  
Next, ask students how they can make the situation worse such as opening the library door, so the hallway commotion is louder. For every idea they come up with for how to make the situation worse, they then must find a solution for the issue. Problem solving and creative thinking are highly valued entrepreneurship skills, and this activity focuses on building both. 
8. Entrepreneurship Videos
There are tons of short, free videos online discussing all aspects of entrepreneurship. You can play one at the beginning of class to introduce students to the topic of entrepreneurship careers or have them watch the videos as homework. Below are a few examples of short videos you can use. 
9. Entrepreneurial Mindset Cards
There are 24 entrepreneurial mindset cards from venturelab that help your students build entrepreneurship skills. You can print the cards or use the random card generator on the site to play their suggested games or any other game that you come up with. One of their suggested games starts with dealing a card to each student. Then have them take turns reading the mindset definition and answering the question on the card. 
10. Pitch Challenge Toolkit
The Pitch Challenge Toolkit is a free, five-lesson pitch challenge consisting of a simple set of activities to help your students learn entrepreneurship soft skills such as creativity, problem solving, critical thinking, and presentation skills. This is an excellent toolkit for developing workforce readiness skills for 21st century careers, regardless of whether students pursue a career in entrepreneurship. 
11. Free Entrepreneurship Lessons
Realityworks offers a free series of lessons focused on a variety of entrepreneurship-related topics which includes many of the activities mentioned above! These lessons will help teach students about what it's like to be, think, and act like an entrepreneur. You can teach all three lessons together or choose which ones fit best in your class. These lessons offer an easy way to integrate a brief entrepreneurship program into any CTE course. 
Access your free entrepreneurship lessons
12. Realityworks Contemporary Entrepreneurship Program
Our ready-to-use Contemporary Entrepreneurship Program helps you create an engaging two-to-three-week unit all about entrepreneurship.
Through this program, students will learn how to be an entrepreneur, generate business/product ideas, conduct market research, consider legal and financial issues, and write their own business plan. 
Learn More
Looking for more entrepreneurship teaching resources? We suggest these resources: