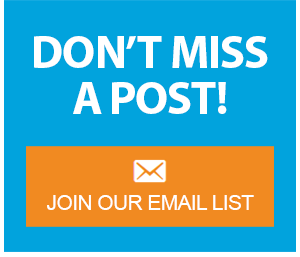 From engaging, hands-on manipulatives and lesson plans to student activities and assessments, these training kits include everything busy teachers need to dive into essential topics.
Students will love acting out the scenarios, creating the lab experiments, and exploring the models that come with these kits.
Meanwhile, you'll have several ready-made assessments and activities specifically designed for the kit items that you can easily incorporate into your current curriculum. 
Greenhouse Insects Kit
Hands-on training kits are perfect for fostering soft skills such as problem-solving and critical thinking your agriculture students. The Greenhouse Insects Kit comes with eight oversized models of adult greenhouse insects with realistic details as well as a set of greenhouse insect flashcards.
This training kit helps teach students how to identify both larva and adult insects. Students will also learn about the damage insects can do to plants and how they can protect greenhouses from these bothersome bugs. 
The Greenhouse Insects Kit comes with a downloadable lesson on greenhouse insects with information relevant to any agriculture, horticulture, or botany class. The lesson takes approximately one to two hours to complete in its entirety, but you can decide which activities fit best with your teaching style. 
Find the perfect agriculture training kit for your class here. 
Real
Career
™ Weld Defects Classroom Kit
With a ready-to-use welding training kit on hand, you never have to spend time and resources creating examples of good or bad welds. The 13 models in this portable, lightweight Weld Defects Classroom Kit represent common welding defects as well as one quality weld.
Use the models and accompanying definition insert, instructor guide, flashcards, and posters to helps students identify weld defects. Additionally, teach students how these errors occur and how they can be corrected. 
This training kit's curriculum features six lessons on topics such as weld testing, welding review, and welding safety. It takes about 10 hours to complete all the lessons, but you can decide which ones will work best alongside your current curriculum. These lessons are designed to align with Common Career Technical Core Standards. 
Check out all our trade skills training kits here. 
Nursing Skills Sim Kit: Focus on Pediatrics
Simulations in health science programs can build up students' skills and knowledge as well as improve patient safety. Our Nursing Skills Sim Kits do just that by helping you create simulated practice scenarios for your students.
The training kit focused on pediatric care includes a RealCare™ Drug-Affected Baby, a Preemie Baby, two common infant wounds and adhesive to stick them to the babies. You also get a bottle, a diaper, and a clear document folder containing your scenario guide. 
The scenario guide has step-by-step facilitator instructions that feature three scenarios based on the INACSL Standards of Best Practice. Each scenario includes scenario roles and setup, patient descriptions, a pre-brief, and a debrief. The pre-brief and debrief encourage key soft skills in nursing such as critical thinking and problem solving. 
Check out all our health science training kits here. 
Food Science and Nutrition Lab Kit
Culinary training kits provide excellent supplemental tools for culinary classes as the activities provided will easily fit in with any textbook or curriculum. Use the unique Food Science and Nutrition Lab Kit to provide your culinary students with engaging activities and thought-provoking scenarios based around food science and nutrition.
This training kit features student workbooks; posters; a set of Food Processing, Production and Safety Career Scenario Cards; Glo Germ™ Powder; UV lights; cheesecloth; beakers; funnels; pipettes; and popsicle sticks. 
This training kit's downloadable curriculum includes seven lessons on topics such as nutrition therapy, food technology, and dietetics. Completing all seven lessons would take about 17 to 22 hours but you can easily pick and choose which lessons or activities you want to incorporate into your classes. Each lesson includes presentation slides, student activities, and assessments.  
Explore more engaging FCS training kits with focuses ranging from culinary skills to geriatric sensitivity here. 
More Resources
Looking for more training kits to engage your students with? Consider these blogs: