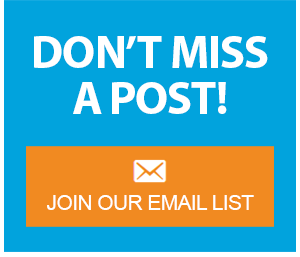 As summer draws to a close and school bells begin to ring again, it's time for educators to prepare for the new academic year. Whether you're a new or experienced educator, the back-to-school season can be as overwhelming as it is exciting. That's why we created this back-to-school checklist. Keep reading to see our top resources for busy teachers, including printable posters, free lesson plans, classroom activities and more!
Download Our Free Career Exploration Lessons
Looking for ready-to-use career exploration activities? Look no further than our free career exploration lessons. We partnered with subject matter experts to create lesson plans focused on careers related to our hands-on learning aids. Use them to explore careers related to agriculture, health science, trade skills and more.
Get Our Free Soft Skills Guide
Soft skills are essential for all students. Use the five ideas in this printable guide to incorporate soft skill lessons into your classroom no matter what you teach! An essential component of our back-to-school checklist, this guide also includes five unique posters focused on the most desired soft skills in the workforce today.
Check Out Our Free Webinars
Looking for professional development opportunities? Consider our free educational webinars – certificates of completion are included! Whether you are new to Realityworks or have used our hands-on training tools for years, you'll find a number of on-demand presentations that can help you learn about our products, programs and curricula as well as industry trends, teaching tips and more. New webinars are added regularly, so be sure to bookmark the schedule.
Print Free Posters for Your Classroom
Classroom posters can foster student learning and generate excitement. Use these downloadable posters and infographics to jump-start discussions about topics related to our skills training tools, from in-demand careers to the soft skills today's employers need.
Get Our Free Career Exploration Guide
Career exploration is a great way to help students learn about themselves as well as discover potential job opportunities. Use the five ideas in this free guide to encourage your middle and high school students to discover opportunities that match their interests and values.
Get Inspired by Other CTE Instructors
This is one of our favorite back-to-school checklist components. Our Customer Stories Center features real-life examples of our hands-on learning aids being used in classrooms across the country. Check out these stories to learn how other educators are engaging their students with our simulators and models. You might get some ideas for your own classroom!
Bookmark Our Customer Support Center
If you have Realityworks products or programs in your classroom, don't forget to bookmark our online Customer Support Center. You'll find contact information for our team of seasoned product support experts, who are available by phone, email or chat. You'll also find extensive online resources, including videos and FAQs, for our most popular learning aids.
(Don't see a resource for the product you need assistance with? Contact us!)
As a dedicated teacher, you deserve every resource available to make your teaching journey enjoyable, efficient, and impactful. If you're looking for a specific resource and don't see it on our website, let us know.
Here's to a rewarding and successful back-to-school season!