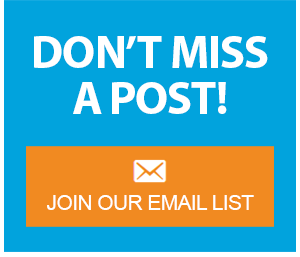 Elementary and Secondary School Emergency Relief (ESSER) Funds are available for educational resources through three federal stimulus bills: CARES, CRRSA, and ARP. How do the funds work, and can they support your Realityworks purchases? In this blog we'll take a closer look at ESSER funds and help you understand how Realityworks' training tools are eligible for ESSER funding.
What are ESSER funds?
In 2020 and 2021, Congress passed three stimulus bills that provided nearly $190.5 billion to the Elementary and Secondary School Emergency Relief (ESSER) Fund. States receive funds based on the same proportion that each state receives under the Elementary and Secondary Education Act (ESEA) Title-IA.
States must distribute at least 90% of funds to local education agencies (LEAs) based on their proportional share of ESEA Title I-A funds. States have the option to reserve 10% of the allocation for emergency needs as determined by the state to address issues responding to the COVID-19 pandemic.
The three rounds of ESSER funds are:
The Coronavirus Aid, Relief and Economic Security (CARES) Act, passed on March 27, 2020, provided $13.5 billion to the ESSER Fund.
The Coronavirus Response and Relief Supplemental Appropriations Act, 2021 (CRRSA), passed on Dec. 27, 2020, provided $54.3 billion in supplemental ESSER funding, known as the ESSER II fund.
The American Rescue Plan Act, passed on March 11, 2021, provided $122.7 billion in supplemental ESSER funding, known as the ESSER III fund.
Who can use ESSER funds?
U.S Department of Education guidelines specify that State Educational Agency (SEA) in all 50 states, plus Puerto Rico and the District of Columbia, can apply directly to the DOE for ESSER funds.
An SEA is the agency primarily responsible for the state supervision of public elementary and secondary schools. Each Local Education Agency (LEA), usually a school district, must apply to their supervising SEA for awarded funds.
Each state may have different requirements for how to apply for ESSER, so we recommend checking with your local department of education for clarification.
Can ESSER funds support your Realityworks purchases?
Wrapped with curriculum, our interactive training tools are eligible expenses under ESSER.
Free guide: Realityworks Product Alignment to ESSER Funding
Specifically, customers have found our training tools to support these key ESSER initiatives:
Student focused technology-based solutions
Learning loss
Summer learning
Career exploration
Social/Emotional Learning
Extended Learning Day
The curriculum that accompanies our products aligns to several national standards, from CASE and the National Athletic Trainers' Association to the National FCS Standards and more.
Funding resource: Realityworks' Funding Center
As you know, Realityworks' training tools are eligible for a variety of federal, state and local funding sources, from ESSER Funding and Perkins to state-specific grants and even funds from local organizations.
If you're looking for more information on options that may be available to you, check out our Funding Center. You'll get tips for utilizing community volunteer organizations and writing grants and learn how our customers are funding their purchases.
Remember, don't be afraid to ask for what you want. As we discussed in a recent podcast with two agricultural educators, different states have different funding options, from state incentive grants to ESSER. If you're ready with a list when your administrator asks what you need, you may find yourself getting exactly what you want!