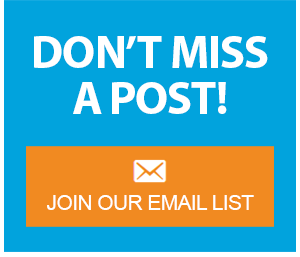 Did you know more than 50 percent of common sports injuries occur in the knee? Furthermore, ACL and meniscus tears are two of the four main injuries that occur in football, basketball, and soccer. We spoke with dozens of sports medicine instructors, and they all identified the need for a trainer that can help students understand the impact of joint injuries on range of motion, which sports medicine treatments aim to restore, as well as differences in range of motion in common sports injuries. That's why we developed our Knee and Ankle Sports Injury Assessment Trainer. Read on to learn more about this innovative learning tool and what an athletic trainer thought after taking it for a test run.
Introducing Our Knee and Ankle Sports Injury Assessment Trainer
This unique trainer gives students practice diagnosing and testing the following common knee and ankle sports injuries: ACL, MCL, LCL, ATFL, CFL, deltoid ligament, and Achilles tendon injuries. It features articulating joints and muscles; you can bend and straighten the knee, flip the leg over, or rotate it off the base board to hang off a table as if the patient were sitting. It also has seven dials on the trainer for customizing the degree of each injury.
Watch as Athletic Trainer Anita Coenen tests for an Achilles tendon injury:
What The Expert Had to Say
We started by asking Coenen, who practices near our western Wisconsin headquarters, why a trainer like this would be beneficial for students going into athletic training.
"These kids are having to learn all of [these common sports injuries and tests] in two years," she said. "The odds of you seeing maybe a meniscus tear in two years may not be great."
According to Coenen, training opportunities depend on what injuries students happen to see in athletes while they're training. If no athletes had ACL injuries during a student's graduate program, they likely won't be very confident diagnosing one when they encounter it in the field.
Coenen shared an anecdote of a college football player that tore his meniscus. The head athletic trainer invited students in the program to feel the injury.
"Well, we ended up locking up his knee because we all wanted to feel what a torn meniscus felt like," she stated. "If you have an ACL tear, do you want 10 different people cranking on your knee? Probably not."
Patient safety is, of course, critical in any practice setting. With our new Knee and Ankle Sports Injury Assessment Trainer, students can get hands-on experience diagnosing and testing common sports injuries without causing any further pain or discomfort to athletes:
"Athletic training really is all hands-on," said Coenen. "This [trainer] is what I dreamed of. I think it's great!"
Don't Forget the Downloadable Curriculum
This trainer includes standards-based curriculum with lessons on common sports injuries affecting the knee and ankle. It takes approximately three hours to complete both lessons, or you can select key lessons to supplement your current curriculum. These lessons explain how to identify, assess, and treat common knee and ankle injuries. It also covers the anatomy of the ligaments often damaged in sports.
Every lesson includes detailed steps for completing student activities. You also get a list of the time each activity takes and the materials you'll need, and student handouts. The activities include anatomy worksheets, multiple choice quizzes, and assessment labs.
Want to learn more about the curriculum included with our Knee and Ankle Sports Injury Assessment Trainer? Check out our curriculum overview and lesson sample.
Additional Resources
Looking for more information on teaching sports medicine topics? We recommend: