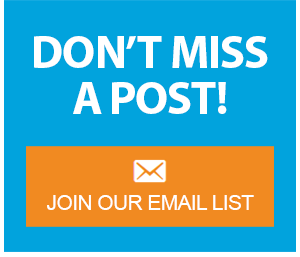 It's that time of year — time to consider preparing RealCare Baby® 3 for summer! Here are 5 key steps to take so your infant simulators will be ready when you return to class in the fall.
Get more tips, plus storage and organization ideas, by watching our latest webinar, "Packing Up Baby for Summer:"
Step 1: Complete an inventory
Gather up your Babies, accessories and supplies and take a quick inventory of what you have.
Each Baby should have:
2 diapers (one with a green patch and one with a yellow patch)
Bottle and/or breastfeeding device
Student ID with wristbands
Infant Bodysuit
Sleepwear
Single Charger or 5-Baby Charger
Identify any resources that you need to order, like wristbands, so you have the items on hand when school starts in the fall.
Step 2: Restock your inventory with a supply order
Your routine for preparing RealCare Baby® 3 for summer should include restocking your inventory. After all, you just reviewed your inventory. Restock while your supply list is fresh and fully updated!
When you're ready, you can order your supplies online or by contacting our Account Services Team (information@realityworks.com) and easily restock any consumables and resources you need for your program, such as wristbands and student workbooks.
Step 3: Wash clothing and clean your Babies
For Baby: Disinfectant wipes, Goop® Hand Cleaner with Pumice, GoJo® Orange Pumice Hand Cleaner, Mr. Clean® Magic Eraser, or Acne Cream are all great for removing dirt and stains from Baby's vinyl.
For Baby's clothing and supplies: Baby's diapers and clothing can be machine washed in cold, gentle cycle. Tumble dry on low. We recommend line drying to prevent wear and tear.
Get more cleaning and disinfectant tips here
Step 4: Battery maintenance
Baby should be charged overnight, then unplugged. Don't leave Baby plugged in all summer. Ideally, your Babies should be charged for a few hours every 3 months. Haven't used Baby since January or February? Now is the time to charge them overnight.
FYI: The batteries will gradually drain out on their own. Do not be surprised if the Babies start to make a popping sound while in storage. This is an indicator that the batteries are giving off their final amount of charge. Don't worry; this is normal.
You can follow along with the "RCB Battery Maintenance" instructions here.
Step 5: Safely pack and store your Babies and supplies
Baby should be stored indoors, in a plastic bag, for optimum conditions. If this isn't possible, every attempt should be made to keep Baby dry and clean.
Note: dramatic changes in temperature can cause water condensation inside Baby. Allow time for the condensation to evaporate before use.
Learn more
Looking for more information on preparing RealCare Baby® 3 for summer, as well as other times of the year? Consider these:
Bookmark our RealCare Baby User Center for easy access to:

Printable checklists
Permission forms
Common support questions
Curriculum and software links

Browse our online RealCare Baby support resources here
Watch this on-demand webinar anytime: "Packing Up Baby For Summer" below: