A recent study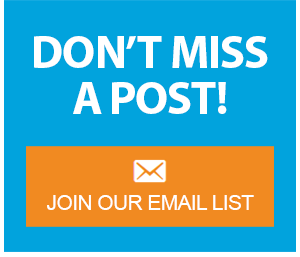 conducted by the University of Minnesota School of Nursing found that Realityworks' Wearable Auscultation Trainer "promotes privacy and reduces embarrassment" in scenario-based learning. Peer physical examinations are a type of scenario-based learning commonly practiced in clinical education. However, students have reported feeling coerced into participation even when they aren't comfortable exposing parts of their bodies or touching their peers' bodies. This simulator can help students feel more comfortable as they practice these crucial skills. 
The

Importan

ce of Promoting Student Privacy in Scenario-Based Learning
Typically, auscultation is taught through drawings that indicate stethoscope placement, medical manikins, or peer physical examination. Peer physical examination is important for health science students because it lets them practice health assessment hard skills as well as soft skills, like empathy and communication, through scenario-based learning.  
However, as mentioned above, students have reported feeling pressured into participation. These exams can involve removing clothing and sharing personal health information, potentially causing body image concerns and embarrassment. The students performing the examinations aren't entirely comfortable either, fearing the activity will affect their personal relationships. This practice can put instructors and schools at risk as well, potentially facing litigation for neglecting to ensure student welfare. 
Introducing the Wearable Auscultation Trainer
Realityworks' Wearable Auscultation Trainer lets students practice rib palpation, stethoscope placement, and sound recognition as well as patient care skills through scenario-based learning. Worn by students, standardized patients, or manikins, this trainer provides a variety of skills training opportunities. We engineered all heart, lung, and bowel auscultation sounds to sound correct through a stethoscope. 
We created this simulator because we knew that auscultation is one of the four main techniques used in physical assessments. However, many trainers meant to teach this skill don't teach the correct sound locations. We wanted to make a simulator that is more affordable and of higher quality. With this trainer, we wanted to help students hone these necessary skills when they don't have access to in-person patients. 
"As a health science instructor, wearables allow me to tailor my students' learning experiences," said Molly Kellgren, PhD, RN, Realityworks Health Science Product Manager. "I can choose the assessment findings that I want the wearable to represent, and my students can practice over and over until they are comfortable and competent. As a student, I no longer must sacrifice my own privacy when learning these skills in the classroom. I know that when I am wearing the vest, my classmates can only hear the sounds that my teacher wants them to hear." 
Study Results
University of Minnesota School of Nursing's study, Development and Evaluation of a Wearable Simulator System, found the Wearable Auscultation Trainer provided improved realism and made students feel more comfortable in scenario-based learning. More than half of the students in the study indicated that the simulator is innovative, captures interest, and engages learning. The majority were satisfied or very satisfied with its realism, usefulness, and ability to minimize discomfort. Faculty also evaluated the trainer with more than half indicating that it is easy to use and meets their teaching needs.  
The study was funded by a Small Business Innovative Research (SBIR) Interactive Digital Media (IDM) award (R44GM13772) to Realityworks, Inc and Innovative Design Labs, Inc from the National Institute of General Medical Sciences (NIGMS) at the National Institutes of Health (NIH). For more information on the study, please visit Development and Evaluation of a Wearable Simulator System – Clinical Simulation In Nursing (nursingsimulation.org) 
More Resources
Looking for more resources for your health science classes? We're here to help! Consider: