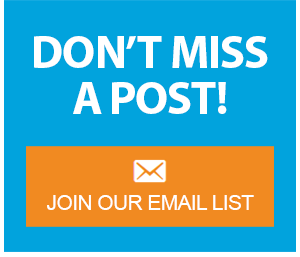 Looking for ways to ignite your middle school students' curiosity and engage them in career exploration? We've got you covered. These 7 career activities for middle school students use real-world scenarios and hands-on learning to introduce students to potential careers and help them discover their unique interests.
Open-and-Go Classroom Kits
With quick lessons and easily integrated activities, classroom kits are an ideal career activity for middle school students. Our training kits combine hands-on learning aids with lessons, activities, and assessments that you can use to supplement your curricula with engaging career exploration. Better yet, most kits include Career Exploration Station Activity Sheets for easy lesson implementation.
Free guide: Using Scenario-Based Learning to Explore Careers
Scenario-based learning is a fun and engaging strategy for helping students learn concepts and make lasting connections with classroom material. Download this free guide to get ideas for using scenarios to encourage career exploration and promote skill development.
Turnkey Career Exploration Packages
Starting or refreshing a program focused on providing career activities for middle school students? Consider our turnkey career exploration packages. They're available in bundles that focus on specific pathways, plus bundles that provide more general career exploration opportunities. Each package combines hands-on learning aids with hours of course content.
Free, Downloadable Posters
An eye-catching classroom poster can serve as a conversation starter, encouraging students to ask questions and share thoughts. Our free, downloadable posters showcase the career opportunities within a variety of pathways, from agriculture and trade sills to health science and beyond.  Students can see which careers are growing the fastest, and review skills needed for job success. What's more, students may remember the content of a poster long after a lesson has ended, making them a valuable tool for long-term learning – and career inspiration.
Soft Skills Training Tools
No matter what career path your students eventually choose, soft skills will help them get – and thrive – in their chosen field. Middle school is a great time to help students understand the importance of soft skills like communication and teamwork. If you're looking for a program to supplement your existing curriculum, consider our RealCareer™ Employability Skills Program or Leadership Soft Skills Program. These flexible programs use interactive scenarios to help students learn essential employability and leadership skills. Plus, they're great for any classroom. Get 5 ideas for incorporating soft skills into your classroom here.
Entrepreneurship Training Tools
Your middle school students may be burgeoning entrepreneurs! Help them understand the entrepreneurial process, entrepreneur traits, as well as how to conduct market research and pitch a product, with our Contemporary Entrepreneurship Program. Available in print or online, this ready-to-use program includes materials for teaching a 2- to 3-week unit on entrepreneurship skills that culminates in a Shark Tank-like Product Pitch Day! Start teaching basic entrepreneurship concepts with these 6 simple activities.
Free Career Exploration Lessons
We partnered with subject matter experts to create curricula that offers practical career exploration and skill development opportunities. Use these lesson plans to engage your students in career exploration related to our hands-on learning aids, including opportunities within agriculture, health science, Family & Consumer Sciences, and trade skills. Lessons are broken down into three sections: Focus, Learn, and Review.
Additional career exploration resources